BEIJER REF ACADEMY
The Beijer Ref Academy is aiming on developing 'best practice' knowledge about our innovative technology's for chillers, compressor racks and packaged units with natural refrigerants. Supporting our partners and customers with a dedicated training program.
.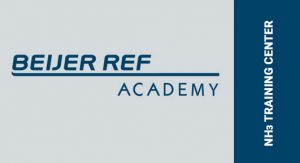 Why chose for natural refrigerants?
Natural refrigerants, carbon dioxide, ammonia and hydrocarbons have been successfully used in different large air conditioning and refrigeration applications for many years. But with the exception of a few sectors, their market penetration has remained relatively low.
Today this is changing fast, the evolving legislative demands on the use of fluorinated refrigerants, the proactivity of influential end users and the reduction of technology costs are driving the wider use of natural refrigerants worldwide.